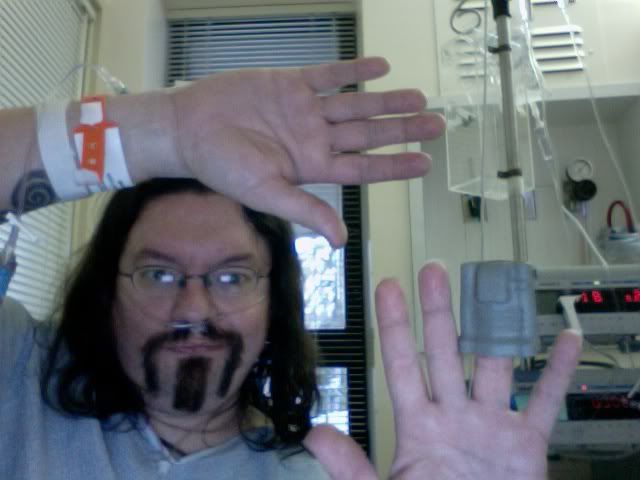 So, I get a decent amount of exercise, I don't eat a lot of shitty food, I don't smoke, I don't drink hardly at all.
And this is where it gets me at 42: the CCU in Holy Family Hospital, after having a severe heart attack last night. Now I have 2 stents in my arteries, and an oncoming assault of freakish medications and whatnot to deal with for the rest of my life. Kinda depressing, that.
This'll put a damper on my final projects for ALL my classes, which are due next week. Fuckery.
...so, how YOU folks doing?
Current Mood:

drained